---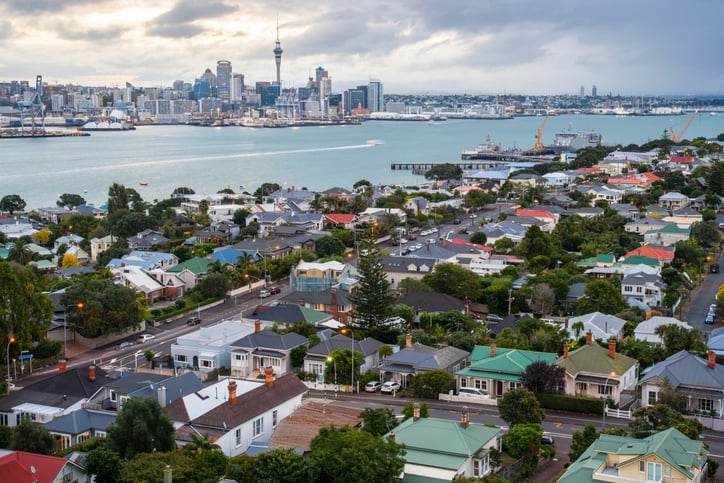 You're moving on to a new stage in life and you're thinking it's time to take your next step on the housing ladder by buying an investment property. Maybe you have a new job, are looking for a different location and lifestyle, need to prepare for a growing family or retirement or simply want to release money tied up in your current home.
Whatever your circumstances, understandably you want to ensure you're making the right decisions for your family and getting the best possible support throughout this important process.
If you're planning to buy an industrial investment property, this blog can help. In it, we analyse the best areas in New Zealand to buy, what you need to weigh up when making decisions around your next purchase and how Professionals can help with this exciting process.
Check out the Professionals guide to property investing
Industrial property investment
Buying industrial property has a number of benefits including, usually low vacancy levels, high earning potential and it's often more affordable than residential property. However, there are also risks, which potential investors need to be aware of. Attracting good, long-term tenants is vital. Look for properties that tick all the boxes for tenants, such as a good location, close to customers and local amenities, a thriving local economy and plans for development in the area. Auckland, Wellington, Christchurch and Tauranga are often considered the country's best locations for investment because of their size and the number of industries operating within them.


The Auckland advantage
As Auckland has the country's biggest population and makes up 37 per cent of our economy, it has obvious advantages for industrial investment. However, due to these factors, it will also cost you more to invest there. Weigh up your goals and determine whether buying in Auckland is the right choice for you or if somewhere else might provide the same results you're looking for.

Other national growth areas
Outside of Auckland there are a number of other strong options for industrial investment. In Christchurch you'll pay less to invest than Auckland and it has huge growth potential, but the risk of vacancies is higher. Wellington is similarly more affordable and properties tend to have a higher than average area, which could open up more opportunities to you as a landlord. Tauranga's port and more affordable properties also make it a good option for investors.

Work with the best in the business
Having strong, trusted partners to support you throughout the process is important for any investor. This includes having an experienced real estate agent on your team. They will provide you with knowledge, support and confidence and are therefore an integral part of your success.
Regardless of your goals as you make your next move on the property ladder, being informed is the best place to start. Professionals are here to help you invest like a pro and start achieving financial freedom.