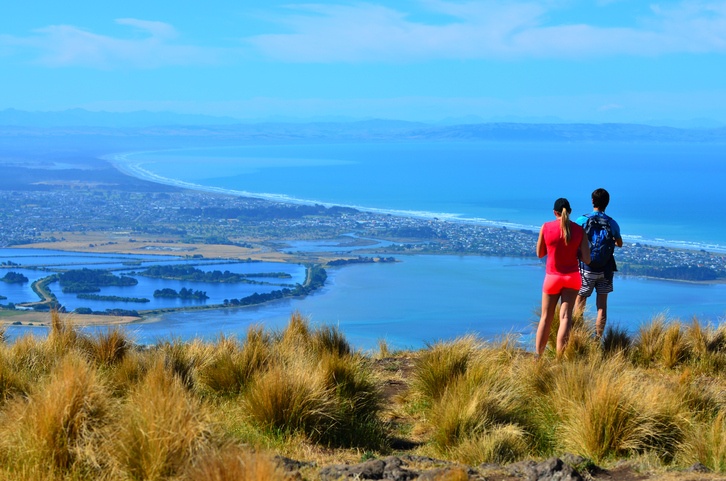 Despite a rise in house prices, there has been a surge of interest in investment properties due to record low interest rates and plummeting returns from traditional forms of investment such as term deposits.

If you have a plan and make good choices, rental properties are still a fantastic investment providing an income and capital gain. Before buying your next property or starting your portfolio, it pays to do your homework first to make sure it will be worth your while and provide a good return.
Three key questions you should ask yourself are:
What is the current state of the New Zealand property market?
How will you finance the purchase?
Where will I buy?

You'll also need to clearly define your 'why'. What's your reason for buying an investment property? Are you interested in holding it for the short term, do you want to wait for capital gains, do you plan to hold on to it for future generations to live in or want to create positive cashflow to secure your retirement? Knowing what you want to achieve will help you decide which investment strategy is for you, and what to buy where.

We've done some of the hard work for you and evaluated where in New Zealand you could consider buying a rental property are. To find out more about successfully investing in property, download our ebook - How to become a property investor in any market.
Tauranga
Tauranga's population has boomed in recent years due to its promise of a laid-back, beachy lifestyle for those wanting a break from busy city life. The CBD is being transformed to grow residential, commercial, retail and amenities, which will further increase property prices. Areas such as Papamoa have seen a huge increase in housing stock and prices over the last few years, with new roads, schools and shops all driving demand for housing and rentals. This effect has also reached Welcome Bay and Te Puke, fringe areas that have good access to key roading routes to new subdivisions and developments. With an average rental yield of 4.4%, according to REINZ, and three bedroom rentals going for between $470 - $520 per week, Tauranga and its surrounds are a solid choice when it comes to buying an investment property. Click here to look at properties currently available in Tauranga.
Rotorua
Rotorua is particularly popular with those escaping busy cities because of its good climate, beaches and employment opportunities. It's strategically located in the centre of the North Island with good access to other major cities. House prices in the region have risen over recent years, with the current median value hitting $580,000 in 2020. There's a high demand for good quality rental homes in Rotorua, with three bedroom homes earning around $480 a week in rent at an average yield of around 6.1%. Click here to look at properties currently available in Rotorua.
Manawatu/Wanganui
House prices in Manawatu/Wanganui are soaring – hitting a record median price of $470,000 in October – but so too is the demand for rental properties. Another fantastic option for those wanting to escape the hustle and bustle of city life for something a little slower paced, areas such as Palmerston North and Wanganui are raking in rental yields of around 5% and 6.2% respectively. Click here to look at properties currently for sale in Manatwatu.
Greater Wellington
Wellington and its surrounds are experiencing a slow but steady increase in population and popularity, reeling in a rental yield of 4.3% in Kapiti and 4.8 in Wellington. The pending opening of Transmission Gully will only increase the desirability of Wellington and its surrounds, making commuting easier. Three bedroom properties make up only 25% of all properties rented in Wellington itself, with demand more for one and two bedroom properties. Further out of the city, three-bedroom properties take up a larger portion of the market, particularly as you head up the Kapiti Coast. Click here to look at properties currently for sale in the Greater Wellington region

Christchurch
The Christchurch property market remains one of the healthiest in the country, with housing affordability performing well compared to other major cities. The city also offers a great quality of life, fantastic amenities and decent job opportunities. There are lots of areas being heavily developed, particularly in the Selwyn and Waimakariri areas, bringing more and more people to the region. Rentals in the area are currently returning between 5% and 6% yield. Click here to look at properties currently available in Christchurch.



Invercargill
Invercargill has been a hidden gem in the property market in recent years, with prices rising at a slower rate than other areas of the country and rental yields remaining strong (currently at 6%). Despite the uncertainties around the closure of Tiwai Point, Invercargill has plenty to offer investors. It's the commercial hub of great agricultural, dairy and commercial industries, plus the services that support them, and its central city is undergoing an extensive $180 million redevelopment.

Regardless of where your property is in the country, you'll be able to charge more the closer your rental property is to amenities and the city. Keep in mind the phrase 'location, location, location' and look for a property that's close to schools, workplaces, shops, public transport, parks and other amenities such as hospitals. This will influence the value of a property and the amount of rent you will be able to charge. Click here to look at properties currently available in Invercargill.

Remember, when choosing a rental property it's important to look for one that will give you a good return and meets your investing goals, such as capital gain or yield. Where you buy will be a major factor in this. Happy house hunting!