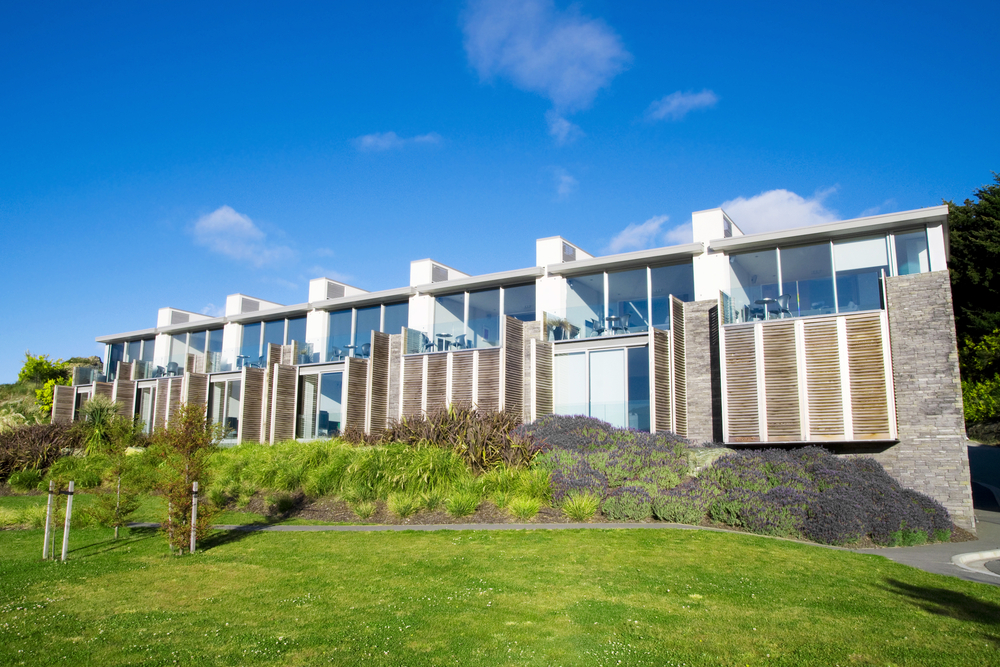 Traditionally Kiwi's have aspired to the idea of a 'quarter acre' dream - a nice house, on a nice piece of land in a good street. But today there are many different property types and ways to get on (and up) the property ladder. In this blog, we provide a brief overview of the most common options for getting into your (next) new home in New Zealand.


Want to learn more about buying property in NZ? Learn more here.
Established home and property - ah, the old Kiwi dream
If you're looking for a spacious home, with privacy and space to move around, you're more likely to find that in an established home with a section. They're typically freehold, which means you own the land as well as the house and you're usually free to renovate or change it as you'd like (depending on local council regulations).
For that reason, this type of property is still very popular, but soaring property prices are making it hard for many people to get into established houses in good areas.
Don't forget, with an established home and property there's maintenance to consider as well as rates and utilities that can often be high depending on the area.
And older established homes come with legacy, and often, hidden issues. So factor in the cost of renovations if you're considering this option.
Apartments or townhouses
If you're looking for something that's low maintenance, affordable and easy, then an apartment, townhouse or 'multi-unit dwelling' might be up your alley. These types of properties are perfect for first home buyers, down-sizers and those who want to be close to the city or other sought after areas but can't afford to buy an established home there.
If you buy an apartment, you may have to be prepared to pay body corporate fees annually. These fees help fund maintenance of the building's common areas. You also may not be able to renovate your space, depending on the body corporate's rules.
An important factor to consider with these types of properties is the resale value and appeal to future buyers. The apartment market, in particular, can be very susceptible to economic trends and market demands for housing. Also, remember with an apartment, you only own the dwelling, not the land - an important factor to consider when it comes to capital gains.
Buy a section and build new
If you know exactly what you want in a home and you've got the time and money to build, buying a section and building a new home is an appealing option for many.
With that said, building new can be an incredibly time consuming and expensive undertaking. From the first meeting to moving day you could be waiting six months to a year, and the 'zeros' can really start adding up, depending on what type of dwelling you're building and the type of building contract you negotiate.
Before approaching this option, do your homework.
Do you have the time and energy to see it through a building project?
If you're managing the new build yourself, do you have enough knowledge of council regs, consents, and the building process to avoid expensive mistakes?
Do you have financing to meet the down payments necessary to secure the land and building phases?
Are you prepared to compromise with some things to stay on budget, or is this your dream home which must be perfect?
There are many, many other factors to consider if building new. If you're up for the challenge, this can be the most rewarding way to buy a property and create a beautiful home for your family.
Buying off the plan - 'house and land' packages
Buying off the plan is when a developer is building homes and sells the units before construction has started. This option - also known as 'house and land packages'- is often appealing if you're happy to be in a development outside of the city where land is more affordable.
This approach to the property is becoming increasingly popular for families who want an affordable new home.
If you buy off the plan you may:
Pay a smaller deposit - as little as 10%
Have a long settlement giving you time to arrange financing
Enjoy instant capital gains when you take possession of the property.
As a purchaser, you'll have to make all your decisions based on the buildings plans, the developers promise, the sale and purchase contract and any mockups/designs you've seen. Variations, after you've signed off on the contract, can be costly, so be prepared to compromise.
And there are some risks to be aware of. There have been cases of development projects going long over their promised completion deadline causing great inconvenience and increased costs to purchasers who need somewhere to live while they wait for completion. To minimise these risks, research the construction firm and the developer so that you can be sure they carry through with their promises.

I hope this blog has provided a good starting point for your research. If your next move is 'imminent', it's a good idea to work with agents who have knowledge in the property type you're selling and/or buying. And keep an eye on our property market updates for more advice and information. Good luck!