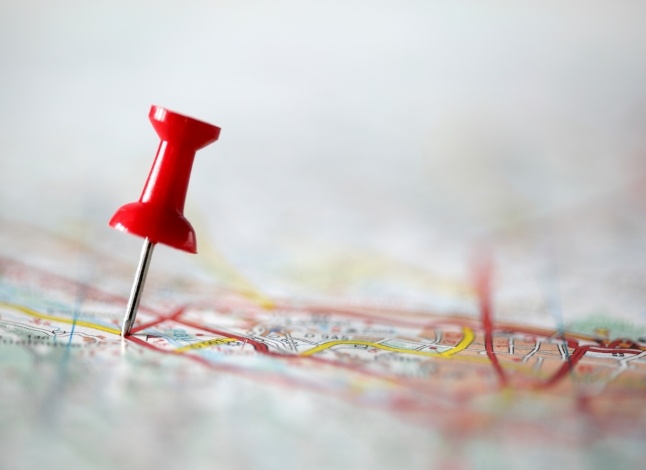 You may be thinking of starting your own real estate business but are concerned that you don't have the resources or knowledge to make it happen.


You've no experience in running a business, nor setting up all the technologies and systems you need to deliver the experiences that clients increasingly expect.

So what do you need to focus on to make your business a success?

We know what it takes to become adept in the new processes and technologies you need to attract and build lifetime relationships with clients, and keep pace with your business as it grows. We developed the Professionals Path to Business Ownership programme to support emerging talent and empower top salespeople to open and run their own businesses.

Our latest eBook, How to start your real estate business – Path to business ownership: a programme for high-flyers who are ready to take their real estate career to the next level describes our programme and what you'll need to do to launch your own business.
To be successful, you need to be competent in these 5 areas.
1. Business model
Technological disruption, demographic shifts and environmental issues are radically transforming our profession. The new business models require a substantial investment in people, processes and technologies to create the infrastructure to support new ways of working.
Our Path to Business Ownership programme can be your launchpad for solving this problem. It's a four-stage process that will take you from a virtual office in your own satellite area to your own business complete with office, staff and systems.
It doesn't require upfront capital, nor any of the costs, complexities and controls of franchise business models. Instead it's a programme that helps you get established in your own area with a virtual office. From there, you can swiftly grow your satellite operation onto a fully independent business operating from a separate office, perhaps adding in property management over time.
2. Culture
You know it's important to be part of a team with an open culture built on trust, transparency and inclusivity.
The Professionals culture is grounded in our cooperative structure which creates value for our members – not for outside shareholders. We recognise that sharing our expertise and nurturing top talent in the real estate industry benefits not only our brand, but every one of our members.
It's a culture where you can talk to anyone and tap into any colleague on any topic to harness the collective wisdom and experience of our members and give you the greatest chance of success.
3. Marketing
Agents have long served as trusted advisors throughout the home selling and buying process, providing advice on neighbourhood growth trends and general market information. Today you also need to have visibility across digital channels and social spaces.
Professionals pioneered the use of modern marketing tools, systems and technologies to create the personalised and trusted interactions that today's consumers demand.
By creating experiences that are designed around the needs of today's buyers and sellers and their key questions and concerns, you can position your properties and services in more relevant ways, resulting in greater numbers of better quality leads and more profitable returns over time.
4. Systems
Starting a business means investing in the right combination of people, process and technology to create deep client connections that continue beyond the last transaction. You want to maximise your time spent prospecting, appraising and helping sellers and buyers, not grappling with outdated or inefficient business systems.
Our suite of cloud-delivered marketing, technology and business management tools means cost savings and greater flexibility. For low monthly fees, you'll get access to sophisticated systems and solutions that scale with your business as it grows.
That means you'll get all the latest marketing, technology and business management tools you need to launch and run your business, giving you the flexibility to work any time from any location, whether your office, car, home or local café.
5. Training
If you've no experience in running a business, then you'll need support, coaching and training to become the best in the market.
We provide ongoing sales and management training through a professional development programme delivered by some of the finest real estate trainers and mentors in the industry.
You'll receive all the training and development we provide to our current business owners to maximise your potential and shape your leadership style and approach.
Want to know how to get the right mix of freedom and support?
We know that taking the next step to start your own business is a big one. It's important to do your research and know your options. Our programme offers you the opportunity to make that step into independent business, with our CEO Mike Henderson and existing business owners providing the guidance, advice, strategic planning and legal assistance to ensure you hit the road running.


---
To learn more about what you need to set up your own successful business, download our latest eBook: How to start your real estate business – Pathway to business ownership: a programme for high-flyers who are ready to take their real estate career to the next level.