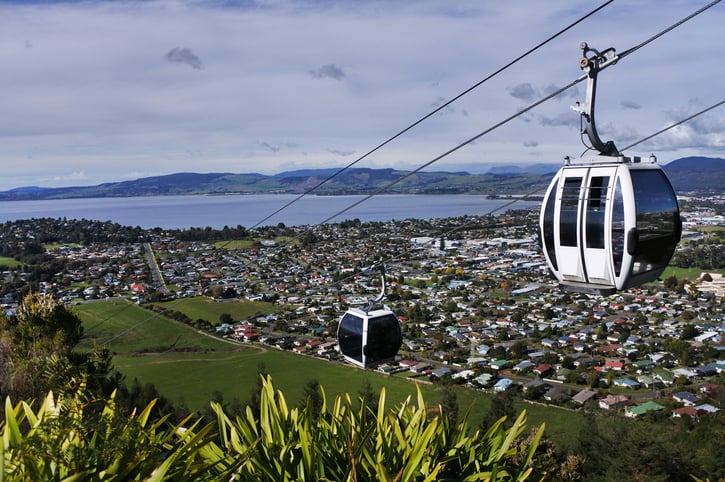 When it comes to property, knowledge isn't power - it's money. If you know what's going on in your area you could save thousands of dollars when buying a home, or make a better return on your investment.
With that in mind, January was an interesting month for NZ's property market. There were record high asking prices in several regions and only a slight increase in listings making it another strong month for sellers. With the help of data from realestate.co.nz, we've taken a closer look to provide some insight to help make you more informed for your next move.
Several regions achieve all-time asking price highs
Property markets in New Zealand's smaller regions are continuing a long streak of growth with four areas achieving all-time asking price highs. These include:
Otago: Increased by 13.4% to $497,127.
Southland: Increased by 16.3% to $386,210.
Marlborough: Increased by 16.5% to $581,106.
Central North Island: Increased by 9.0% to $536,704.
This regional price growth, along with measured growth in Auckland and Wellington, has driven an increase in the national asking price of 0.9% compared to December 2019. The average seller in New Zealand now wants $710,393 for their property.
What's more, supply is still at a low level, which will put further upward pressure on asking prices throughout 2020. In fact, the number of houses for sale decreased or stayed the same in every region in NZ compared to January 2019.
Total homes for sale are down by 21.6% compared to the same time last year, with less than 20,000 properties on the market. The shortage was most pronounced in Wairarapa and Taranaki where the number of homes for sale decreased by 49.3% and 46.9% over the last 12 months.
Market shift expected in North Island
The Central North Island market appears to be showing signs of changing to favour buyers. In fact, the number of new listings increased here during January and asking prices have been relatively flat for some time.
It's early days yet, but buyers should watch closely as these may be the first signs of the market turning to their advantage. That means more choice of homes, more bargaining power and potentially even lower prices.
Auckland housing market is stable
The Auckland housing market is stable despite having a lower average asking price compared to January last year. In fact, the average asking price did increase by 1.3% over January and if that growth continues in 2020 could be a big year for the region.
The number of homes for sale is also down by 22.2% compared to the same time last year, another sign that prices may continue heading upward. With supply tight and prices increasing throughout the country 2020 is shaping up to be another exciting year for New Zealand's property market.
Start with an online valuation
If you are thinking about selling start with our online valuation tool. It is updated with recent sales data and will give you an indication of the current value of your home. As we have written about here there are some limitations with any e-valuation tool. No online valuation tool will know if you have added an extension or renovated your kitchen but it's a good place to start.
So if you are ready to take the next step in selling your property contact your nearest Professionals team for an obligation free appraisal. Our Agents have years of local knowledge and will be with you every step of the way through your property journey.