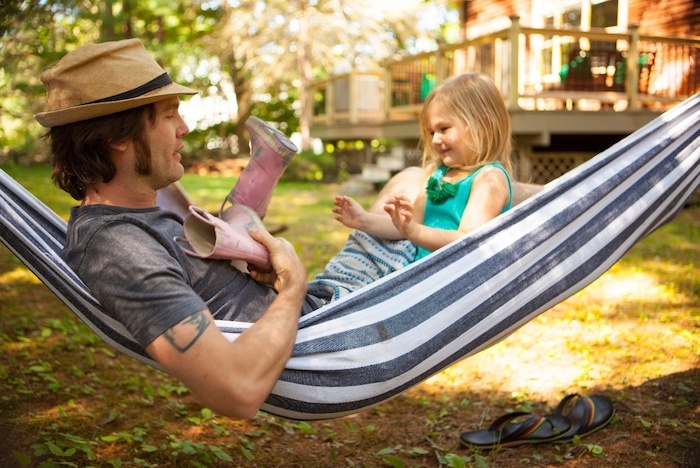 Quiet enjoyment means being able to enjoy reasonable peace, comfort and privacy, and allowing others to enjoy the same.
According to the Residential Tenancies Act, tenants are entitled to the quiet enjoyment of the house they rent, which means the landlord may not harass the tenant nor interfere with their reasonable peace, comfort and privacy. Likewise, tenants must also respect the quiet enjoyment of others and may not unreasonably interfere with the peace, comfort and privacy of their neighbours or their landlord's other tenants.
Want to know more about your legal rights and obligations as a landlord? Download our free eBook "My House. Your Castle."
How do property inspections relate to quiet enjoyment?
As a landlord, regular property inspections are important to make sure everything is in working order and there is no damage. It's also a great opportunity for you to keep in contact with your tenants.
To avoid overstepping their quiet enjoyment rights, ensure you give your tenants at least 48 hours' notice before an inspection. Inspections must take place between 8am and 7pm and you cannot give more than 14 days' notice before the inspection is to take place.
Tips to help prevent problems with quiet enjoyment
If you are a landlord:
Ensure all maintenance, repairs and cleaning is done prior to the tenant move in date
Remember that while it's your property, it's your tenant's home – respect their peace and privacy
Give proper notice before doing repairs or maintenance
Consult with your tenant before starting repairs or maintenance that involves noise or fumes
If you are a tenant:
Avoid excess noise and don't disturb other tenants or neighbours
Remember, a landlord has the same right as anyone else to knock on the door and speak to you (unless it happens so often it becomes harassment)
Allow for necessary repairs, once correct notice has been given
Allow reasonable access for viewings by possible tenants or buyers
What happens if quiet enjoyment is breached?
If either the landlord or tenant breaches someone else's quiet enjoyment, they can be issued with a 14-day notice to remedy. Download a 14-day notice to remedy here.
If you're thinking about becoming a landlord or you've already dipped your toe in the property investment waters, we'd like to share our eBook with you: Download our free eBook "My House. Your Castle."