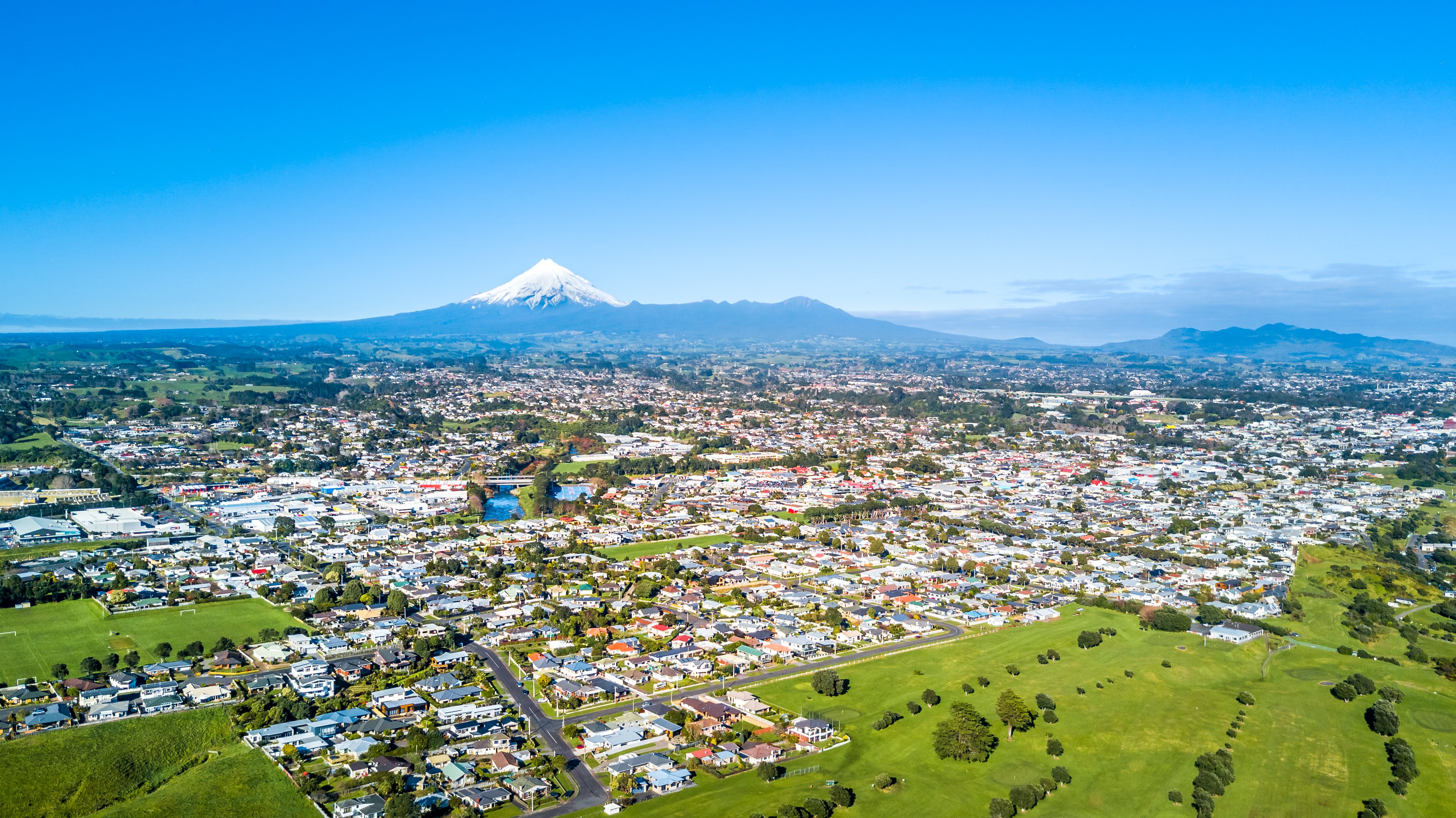 It has now been more than a month since the re-emergence of Covid-19 in our community and the subsequent lockdowns, giving plenty of time to assess its impact on the property market.
While some momentum may have stalled during the recent lockdowns, it's safe to say the market in New Zealand is well-insulated in the current economic downturn and is now thriving, with demand continuing to outstrip supply and record median sales being achieved around the country.

The average median price in Auckland has hit an all-time high and is getting close to $1 million, according to the Real Estate Institute of New Zealand (REINZ), as well as Taranaki and Bay of Plenty, Canterbury and Otago hitting new highs.

"There is still huge demand in the market due to a number of factors: low interest rates, New Zealanders returning home from overseas and the economic stability from a low impact of Covid-19 on Kiwis who own homes, it is a great time get an online valuation or to talk to one of our agents and get an appraisal." says Professionals CEO Shaun Taylor.
Median Sale Prices breaking records
The national median price was up 14.7% year-on-year in September to $685,000, with a 1.5% increase from the previous month.

The median price in Auckland grew 12.6% year-on-year to hit $955,000, and lifting 0.6% from August. As you can see on the REINZ chart below, 8 other regions saw record median sales prices for the month of September, indicated by a capital R in a circle. "Prices across the country have seen some significant increases, with once again every region in New Zealand seeing an annual uplift in median house prices. More than half of the regions saw record median prices in September as did 19 territorial authorities and only two regions didn't see double digit increases showing just how strong the market is at the moment." Says Bindi Norwell, CEO of REINZ.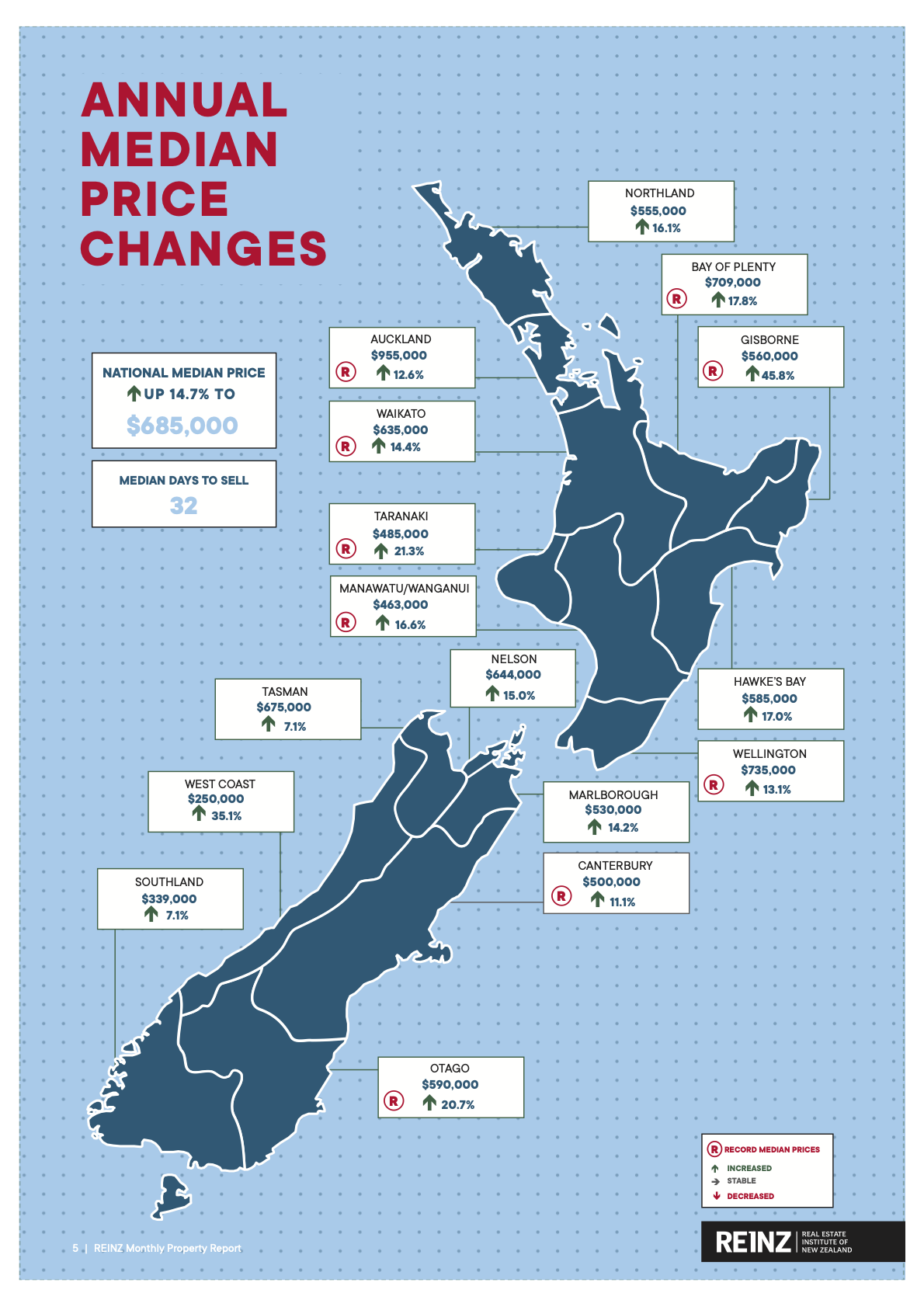 Stock still low - great time to sell
The biggest issue facing the property market is still a lack of homes to sell, in economic terms supply cannot keep up with the unprecedented demand Professional Agents are seeing, leading to multiple offers on properties going to tender and large turnouts (online and in person) at auctions. REINZ data tells us that the total number of properties available for sale nationally decreased by 17% when compared to 2019. Ten out of 19 regions hit record stock lows in September, but demand remaining high, this website has seen a 60% increase in traffic to the listings in the month.

"Professionals agents are working hard to get the best outcomes for vendors and sellers, and due to the high demand buyers are open to longer settlement dates or pre-auction conditions," Shaun says.


Flight to quality
Professionals have seen increases well and above the national averages, with our website receiving 50% increase in traffic Year on Year and our September sales as a National group are up 68%, while the country as a whole had a 29.9% increase in sales. As Shaun says "For vendors to maximise the return from the sale of their biggest asset they need to work with sales agents who have experience and that they can trust. Our agents work hard for their clients that's why we have been awarded the Most Satisfied Customer Award by Canstar. If you are selling in a hot market you need an agent with a cool head."
So what's next?
Many economists have now rolled back their unemployment forecasts from 10% to 8% and lower, which still could mean less demand for property – especially in regions reliant on tourism over agriculture, and a potentially decreased demand for rental property.

Elections traditionally have an impact on the property market, with uncertainty around housing policy and economic stability. However, a recent TradeMe property survey revealed there is no real concern about the election for those that are looking to buy or sell – especially given that there are no real housing policies from either party that would impact owners or would-be owners.

The bottom line is that the property market continues to be well-insulated in the economic downturn, despite a blip in early August delaying the seasonal lift that usually occurs in Spring. It's clear to see that supply will continue to be constrained and that record low mortgage rates are one of the key influences on the market, boosting sales volumes and property values.

"We continue to encourage those considering selling to contact their local Professionals agent for a no-obligation appraisal and overview of their local market," Shaun says.

"Our sellers are often achieving a sale price that exceeds their expectations, and our well-connected agents are also able to assist in finding the perfect next home once a property sells."