There are only a few days left of 2017, but what a year it has been for the property market. It will be remembered as one of extreme highs and lows in the housing cycle. A General Election, immigration and building costs all had an affect, putting pressure on prices and influencing stock levels. For many sellers this meant huge capital gains, and as a flow-on effect it has brought revitalisation to several regions as Aucklanders left the city in search of a more affordable lifestyle.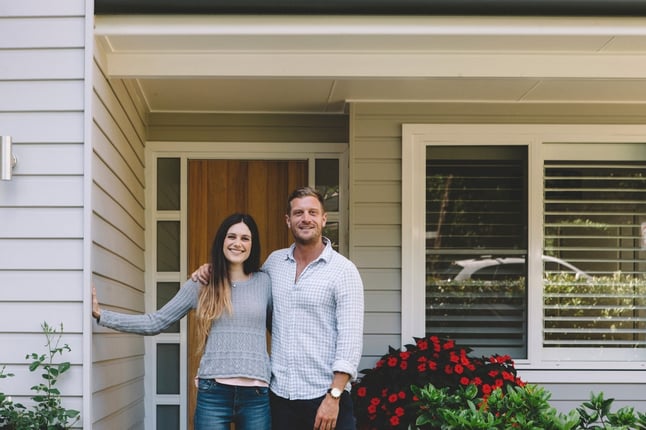 As conditions start to stabilise across the country, it's time to look ahead and examine what we can expect to see in the coming year. Conflicting media reports can be confusing for new and existing investors, which is why we want to provide clear, easy-to-understand information about what's really happening in the property market.
The good news is, if you're considering buying it could be your year. In fact, 2018 is shaping up to be a buyer's market, so it might be the perfect time to secure your first home. Read on to find out more about why.
Read more about what you need to know when you're looking to buy a property
Buyer's market on the way
Following a year of ups and downs, we're now seeing a normalising of the market, which will largely benefit buyers. The heat of the 2015-2016 market is no longer evident, and instead we're seeing more steady movement. This slowing of the market is likely to result in a growing excess of unsold stock and owners whose properties may have been sitting on the market for some time. As more people list their properties for sale in the New Year, vendors will face growing competition.
These changes are already being reflected in statistics, with the total number of homes for sale in Auckland, Waikato and Canterbury, particularly high compared to the same time last year.
For buyers, all of this means you will have more properties to choose from, the freedom to take your time waiting for the ideal property and greater power when it comes to negotiating on price.
Rising number of first home buyers
First home buyers' share of property purchases has increased dramatically in recent months, jumping to its highest level in a decade. In spite of tougher lending conditions, first home buyers have not been as affected as other groups. By re-adjusting their expectations on property location and features, where investors won't, more first home buyers are finding a way into the market.
With the new coalition Government in place and stricter LVR restrictions, by comparison investors are facing greater challenges entering the market or expanding their portfolios. In Auckland in particular, some investors may have overcommitted themselves meaning there could finally be a chance for first home buyers to take their first step onto the property ladder.
If you're planning to buy a property, 2018 could be the year for you. As the property landscape undergoes significant changes, conditions are proving favourable. So be confident and start planning; it could be the perfect time to fulfil your home ownership dream.