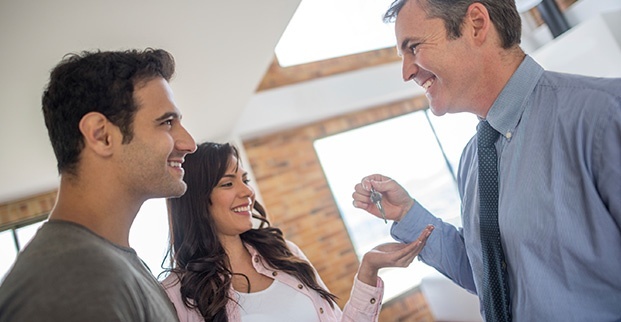 If you've got your sights set on moving into a new home here are four things to add to your To Do list:
#1 - Get a loan pre-approval before starting the house hunt
Before you get your heart set on your next place, it's a good idea to arrange a loan pre-approval so you know how much you can afford. There's no point looking at 4 bedroom homes with double garaging and a pool if your budget only extends as far as a carport and trampoline in the backyard!
Pre-approval can only be given once you have met with a loan officer, had your credit files reviewed and convinced the loan officer that you qualify for a specific loan amount within a specific mortgage plan. Once all of the above criteria have been met, a lender will give you a letter of pre-approval which acts as proof of your current borrowing ability.
If you choose, you can visit multiple lenders and get several letters of pre-approval, to see which lender offers you the maximum borrowing limit. Just be aware that every request for pre-approval triggers an automatic credit check which gets stapled to your credit score permanently.
Although pre-approval is not a loan commitment from a lender, you can show the letter to brokers when bidding on a new home. The letter indicates to them that a lender has checked your finances and deemed you capable of borrowing money in the future. This also means if your bid goes through, you are less likely to back out due to financial constraints.
John van Weldon from NZ Home Loans provides some more sound lending advice in our Home Straight video series.
#2 - be reasonable when pricing your home
Pricing your home can be tricky. And while there is no magic one-size-fits-all pricing strategy, there are a few guidelines you can stick with in order to get the best price possible:
Don't play the overpricing game: Many homeowners feel that by setting a higher price, they leave themselves more room for negotiation. But the truth is the exact opposite. Most potential home buyers are working within the tight constraints of a loan approval and don't have much room to negotiate. Also, they are also looking at multiple properties at the same time, and are more likely to strike yours off the list if the price is too high.
Don't overestimate the value of your home: For all of us, our home is our castle. But to imagine pricing it as if it really were a castle is a tad over optimistic. Instead, sit down with your real estate agent and run a competitive analysis of the recent homes sold in your area. By looking at the average prices of the houses sold, you will be in a better position to arrive at a more reasonable estimate for your own home.
The best place to start is by requesting a market appraisal from an agent. It's free and there's no obligation to list with them, but it's the best way to get an experienced view of the value of your home. If you decide to sell, your agent will work with you to determine the right pricing strategy for your home. Steve Lovegrove, one of our top agents, discusses this topic in more detail in our Home Straight video series.
#3 - take the time to find a good agent
Finding a good real estate agent is one of the most important steps of selling your home. Because there are so many real estate firms and agents to choose from, a good place to start is by seeking recommendations from family and friends who have recently sold their home.
But these recommendations only help narrow down the list.To make a choice, make time to meet each of the recommended agents. At these meetings you're trying to gauge your personal level of comfort with the individual, you want to see if they listen to you and if they understand what you really want. And you want to be sure they are taking the time to consider you as a potential client.
Once you are satisfied, you can sign a listing contract with them. Make sure that there's a clause stating you can terminate the contract at any time if you feel like you aren't getting what you were promised from the agent.
To find out more about choosing an agent, head over to our Home Straight video series [how to choose an agent] or download our free eBook – How to get ready to sell your house.
#4 - aim to make the best possible first impression
Think back to the time you first bought your current home. What attracted you to the house? Make a list of these points and work on accentuating those aspects before you open your home to potential buyers. Also, when you walk your agent through your home, make sure to point out each of these 'highlights' to him or her so you can work out the hottest selling points and messaging for marketing your home.
Another crucial factor which influences the buying decision is cleanliness. When cleaning your home for potential buyers, try to put yourself in their shoes and look at your home like you've never seen it before. It's easy to overlook things when you live in a place every day…look for every smudge, chip, spider web and dusty corner. Clean your place till it's sparkling and consider getting professional carpet cleaners in if they haven't had a good clean in a while.
And lastly – declutter. We can't stress enough how important it is to make sure you give potential buyers the mental space to see themselves in your home. Remove a lot of your personal items and neutralise your décor. You may think everyone will LOVE your 80's punk albumn collection but it might be best to pack it away for a while, bring in some simple art and show off some clean surfaces! Sharine has some great tips on getting your place ready for showing in our Home Straight video series.
Still thinking about selling your home ? Then download our free eBook 'To sell or not to sell. A guide for Kiwi homeowners'. This is a must-read for anyone considering moving home, and it's packed with practical tips and ideas to help you wheigh up all your options. Good luck!