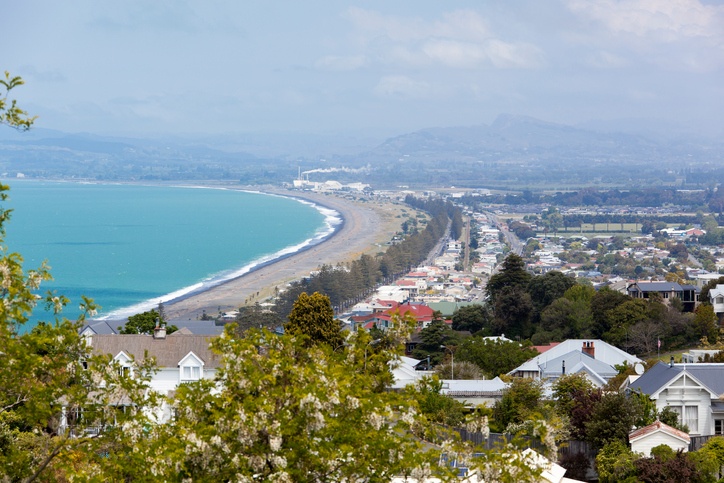 Living in Auckland can be challenging. While you might love the long hot summers, beaches and vast range of restaurants and entertainment the city has to offer, it all comes at a price — namely, the high cost of property.

It's no surprise then, that more and more Aucklanders are looking outside the city when it comes to buying a home. Regional property can be a great way to get onto the property ladder and the numbers are certainly tempting. Recent realestate.co.nz statistics show some regions boasting median house prices less than half of those in Auckland.

So
buying
outside of Auckland could mean your money goes a lot further. Before starting the search for your dream home, however, there are some other factors to consider - especially since you won't have the same amount of knowledge about it as you would local neighbourhoods. What's more, viewing a property online is very different from seeing it firsthand.
In this blog, we give our top tips for buying out of town. This advice will help ensure you get the best value for money and avoid the common pitfalls when buying a property in unfamiliar territory.
Ready to take a look at some properties? Find listings in your desired area now.
Do your research

The internet will definitely be your the most useful tool when starting your long-distance hunt for a home. To assist your search, you need to have a solid understanding of the region including, the best and worst areas, schools, crime, amenities and transport. Use tools like Property Insights, Google Maps and local news sites to help guide you.

As it's an unfamiliar market, you'll also need to find out what properties cost there, so you know what your money will buy and avoid overspending. Become a market detective by researching local house prices, sale statistics and rateable values online. That way, you'll be in the best position to find suitable properties and negotiate.

As part of your research you also need a clear understanding of what you're looking for. Which property features are your non-negotiables and which ones are simply on your wish list? Consider your budget, location, work, and other factors such as schooling, transport and whether or not you're willing to do renovations to a property.


Spend the weekend

If possible, take a trip to your new home for a few days. Walk around, get a sense of the place, try new things and talk to the locals. This will give you a better idea of what life would be like if you move there.

Take the opportunity to look at as many houses as possible. Check out current listings and make a shortlist of properties you're interested in before you go. If the open home times don't suit, contact the agents ahead of time and ask if they can arrange private viewings for you.


Work with an expert
Using a buyer's agent can add huge value when you're looking in a town that's unfamiliar. Not to be confused with a listing agent who works for the seller, a buyer's agent will represent your interests. They are located in the area and are therefore neighbourhood specialists. They can source suitable properties for you, and using local knowledge and experience, help you avoid potential pitfalls. A buyer's agent can also negotiate on your behalf.

Investing in property outside of Auckland can be a smart move, but you'll need to be prepared. By researching carefully, having clear goals, getting to know your new home and working with an expert, you'll be well on your way to buying your ideal home.

Ready to take a look at some properties? Find listings in your desired area now.