As we head into 2018, property watchers can expect a number of changes to the current climate, some of which have already been set in motion by the new Labour-led Government.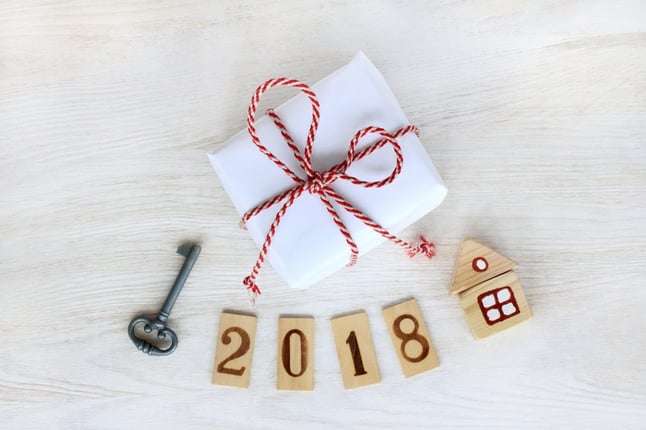 In 2017, the market experienced several ups and downs, with population growth, supply shortages and pre-election speculation all having an impact. Following new restrictions by the Reserve Bank on how much banks could lend to owner-occupiers and investors, the market finally experienced a correction many said was well overdue.
The new Government has made it clear housing will be a top priority in 2018 and beyond, so a number of significant changes can be expected. In this blog we look at the key facts you need to know and offer our predictions for this year's property market.
Read more about what you need to know when you're looking to buy a property.
Easing of LVRs to assist first home buyers
One of the first changes will be a slight easing of loan to ratio value (LVR) restrictions, already confirmed by the Reserve Bank, which will come into effect on January 1. These restrictions aim to make it easier for first home buyers to get into the market by allowing them to purchase a home with a smaller deposit than previously required. The new restrictions mean banks will be able to lift lending to borrowers with deposits of less than 20 percent, from 10 percent to 15 percent.
Falling house values
Values fell in Auckland in late 2017 following a significant market correction, with the median price down 3.2 percent to $850,000 on the year before - the biggest fall in nearly seven years. The national median price rose modestly to $530,000.
This trend is expected to continue in 2018 with values predicted to drop by as much as 30 percent, as a result of less foreign buyers and investors. The Government's new policy banning foreigners from buying existing houses could be good news for those yet to get onto the property ladder but existing property owners are concerned it will negatively affect the value of their house.
Adding to this is a trend we started to see in 2017, of less investors in the market. This is due to increased compliance costs and LVR restrictions requiring a deposit of 40 percent for investment properties. Although these restrictions will be eased slightly in 2018, they have already slowed investor activity, which in turn has impacted house values.
Reduced turnover
LVR restrictions have done their job of slowing down the market. Under the new Government, uncertainty around the impact of new housing policies is likely to continue for some time. The expected result is reduced house prices and sales activity across major cities and the regions. In fact, there will be potentially 20 percent less sales nationally in 2018 than the previous year as property watchers take a 'wait-and-see' approach to the market.
The coming year is shaping up to be one of significant change for investors and first home buyers. New Government policies and reduced housing market pressures will likely continue to have a dampening effect. For those trying to get a foothold in the market, 2018 could present the window of opportunity needed and similarly an easing of restrictions for investors will be beneficial. As in every stage of the property cycle, there's no doubt 2018 will present some challenges and exciting opportunities regardless of where you are on the housing ladder.