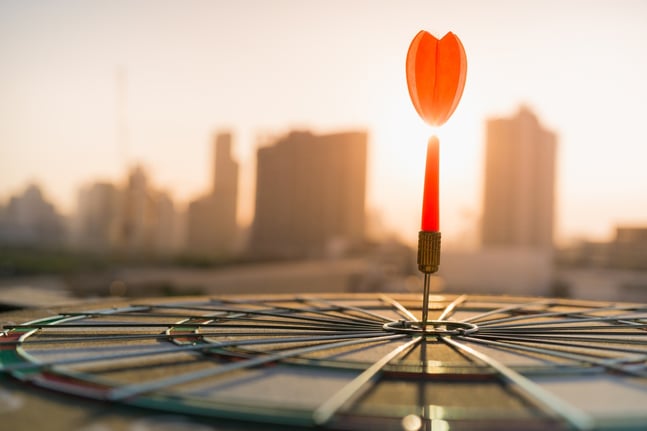 Talk to any successful property investor and you're likely to hear the same advice: achieving your goals has nothing to do with luck and everything to do with planning. Arming yourself with the right information and having a rock solid game plan in place is the best way to ensure you make good investment decisions and are on your way towards financial independence.
But where do you start? Whether you're an experienced investor or are about to dip your toe into the realm of property investment for the first time, strong planning is essential. Your first purchase is an exciting time, but it's also a big decision that comes with risks, so it's important to do your homework first.
Defining your goals, choosing a team of highly-skilled professionals, and understanding the current market are just some of the factors to take into consideration as part of your planning. If you plan well, this investment could not only earn you income, it could also be the start of a multi-property portfolio and even a new career.
In this blog we show you how to create a flawless game plan that will set you on the path to investment success.
A great game plan includes the following elements, so ensure yours does too and get started on the path to investment success!
Define your goals.
As the saying goes, 'If you don't know where you're going, how will you know when you get there?' Think about what you're trying to achieve and write these goals down. Where do you want to be financially in one, five and 10 years? How many properties do you intend to puchase in that time? As part of this, consider your investment strategy to get there: are you focusing on short or long term investments? Capital gains or rental returns? Commercial or residential property?
Get your finances in order.
Understanding your finances and how to best use them will kick start your property portfolio. Doing so means when you find the ideal investment you'll be in a position to act quickly.
A strong network of experts will provide essential support during your investment journey. This should include a bank or mortgage broker, real estate agents, accountant, lawyer, valuer, tradespeople and a property manager.
The property market is constantly changing. Understanding what is happening in the current property cycle and how this might affect your investing decisions is an important part of any successful plan. If you're looking to buy in today's market, there are a number of indicators you need to be aware of including, regional and national trends, seasonal factors, sale prices for similar properties, and rent returns. By educating yourself about the market you're buying in, you'll have all of the vital information at your fingertips and will be in a much stronger position when negotiating on properties.
First impressions matter.
Investment properties are a business and should be treated as such. Consider what work needs to be done to a property to bring it up to standard for tenanting and make this part of your plan. A well-maintained property that looks appealing will set the right tone and get your business off to a good start. Remember, the representation of your property will determine the quality of tenant you attract.
Don't stumble your way through property investing, hoping for the best as this is likely to result in costly and time-consuming mistakes. Instead, plan for success. Creating a strong game plan is the best way to ensure you make good investment decisions and will lead you towards your goals. Finally, remember, property is a long-term strategy for creating wealth, so be patient. Results will happen over time.